Welcome to Westport
Just 47 miles from Manhattan, Westport is located on the "Gold Coast" shoreline of the Long Island Sound in Fairfield County, Connecticut. Covering 22 square miles, with a population of approximately 26,000, Westport is a vital and colorful community, rich in culture and history, yet bustling with 21st Century quality of life. With easy access to The Connecticut Turnpike (Route i95), the scenic Merritt Parkway and Metro-North Railroad, it is clear why Westport has long been the haven for commuters to Manhattan and Westchester as well as local businesses owners alike.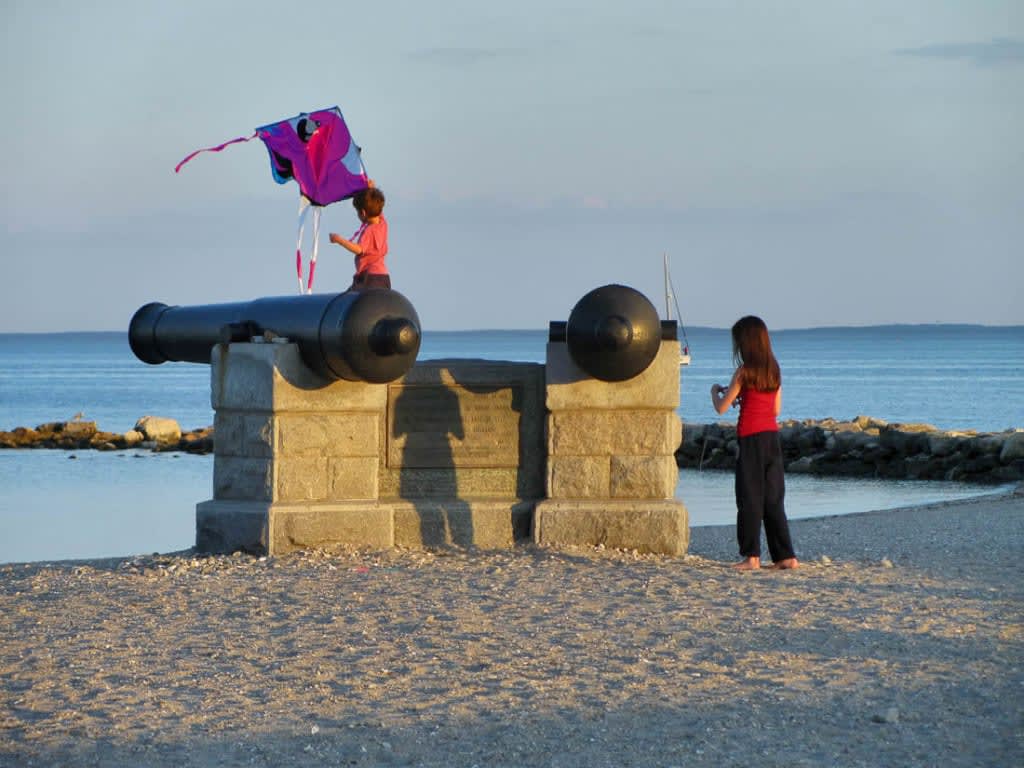 As early as 1648, colonies sprung up along the Saugatuck River. Soon stores, warehouses, and a shipping company joined the robust band of farmers, and fishermen forging a center for trade and social activity.

In 1777 the British landed on the shores of Compo Beach and headed for what is now known as "The Battle of Danbury", where they escaped a trap set by Benedict Arnold. The Westport Minutemen put up quite a fight and held the British at bay. The copper statue of a Westport Minuteman, designed by Harry Daniel Webster, still stands today, representing Westport's illustrious early years.

Throughout the years, Westport grew and prospered. In 1960, its residents, a forward-thinking active group, purchased the 110 acres Longshore Country Club for $1 million, for use as a town facility. This private country club, of which all Westport residents are automatically members, offers an 18 hole golf course, paddle and lighted hard tennis courts, swimming pools, a sailing school along with town docks and daily boat rentals, an outdoor ice skating rink in the winter, a pro shop, and The Longshore Inn, is one of Westport's great treasures.

Responsive to its growing and changing community needs, Westport added a much-used minibus that runs regularly scheduled routes to the train station, shopping, the library, the Y, and even from the schools to places of worship for after school programs.

Westport is home to one of the state's #1 ranked schools, and nationally recognized Blue Ribbon systems, leading the way in the curriculum, athletics, special education, gifted programs, and extracurricular activities, while stressing academic excellence and individual growth. Integrated within the program are music, drama, dance, visual arts, and even required foreign language study beginning in Kindergarten. Westport's students are lucky enough to be offered a visiting relationship with performing artists from New York City's Lincoln Center, among others.

The other side of the Westport story is a commercial one. Sometimes called the "Rodeo Drive of Connecticut", Westport's sophisticated yet informal Main Street atmosphere has attracted chic boutiques and fine restaurants, making the town a gourmet and shopping mecca. The Farmer's Market became so popular, that it now assembles twice weekly, offering local produce, baked goods, flowers, and more!

F. Scott Fitzgerald summered here, as did Bette Davis. It is still home to many celebrities, who have joined the community to promote civic growth. The late resident Paul Newman ran his "Hole in the Wall" charity here, while wife Joanne Woodward was busy running the committee to rebuild the Westport Playhouse. Michael Bolton stepped in at the last minute for a town fundraiser when planned entertainer Ray Charles fell ill.

The warmth of the summer finds Westport's residents heading for the sand and surf of one of Westport's 3 private beaches, Sherwood Island State Park, or the free outdoor summer concerts, performed nightly at The Levitt Pavilion. Our summer open-air Art Show closes off Main Street to traffic for one full weekend, for art connoisseurs and curious onlookers alike.

Whatever the season, Westport is a vital and exciting place offering an incredible quality of life. Those of us who are lucky enough to call Westport our home recognize how truly fortunate we are!